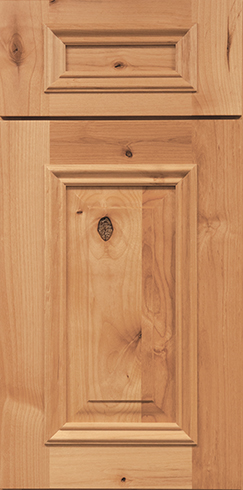 Digital representation of color may vary depending on your monitor's calibration. Please view a live sample before making your final color selection.
The following two finishes are available on all Designer door styles and finishes:
DISTRESSED
Vintage Style with Heirloom Charm
Our hand-applied distressing techniques implement random cracks and dents, wormholes in various areas, and a classic touch of hewn edges and rasping. Coming home to your custom distressed cabinets will instantly welcome you and put you at ease!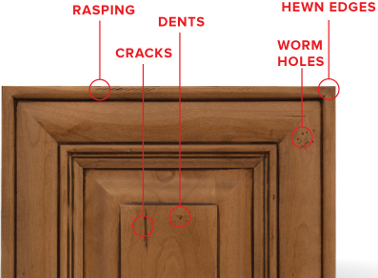 SAND THRU
Bringing the Past into the Present
Our craftsmen take each piece and apply a small amount of acetone to the desired look and use a light sanding to achieve the appearance of a worn look. Then a clear coat is added for protection. The charming result allows you to create history with style. This finish is only available on painted doors.